Port of Dover Charity of the Year 2019
Now in its seventh year and with a focus on our wonderful maritime heritage in Dover, this years' free family fun-packed, Port of Dover Community Regatta on Sunday 04 August aims to be the best yet. Taking place again in the magnificent Dover Harbour and along the award-winning esplanade, there's a host of nautical activities, demonstrations and performances throughout the day including Hovercraft, Port vessels, Dover Lifeboat and Royal Cinque Ports Yacht Club yacht races.
There's a chance for everyone to join in the fun on the water by entering a team in the Port of Dover Community Raft Race. Organised by the Port of Dover with the support of the Dover & Deal Sea Cadets, Dover Watersports Centre and the RNLI, teams will go head-to-head in their homemade rafts and help to raise funds for our supported charities, the Pegasus Play Scheme, Dover SmART Project and Wet wheels. The Raft Races will be held in the morning, within the Swim Zone area of Dover Harbour.
For more information and an application form to enter a raft and team of 6 adults please contact us at events@doverport.co.uk Team entry costs £36 including VAT. A wealth of new shore-side entertainment is also on offer this year. There will be a bungee run, roundabouts, bungee trampoline, crazy golf, segways, a climbing wall and giant board games to name but a few. Performances on the outdoor stage from a variety of fabulous musical
acts will keep everyone on our impressive seafront promenade entertained throughout the day and into the evening, with more details to follow for additional attractions…
As usual, there will be plenty of stalls along the seafront offering food and drink, crafts and local produce as well as useful community and charity information.
All proceeds from this years' event will be donated to our supported charities selected by Port of Dover Staff – so come along for a wonderful time and help raise funds for these deserving causes. Port of Dover Chief Executive Doug Bannister said: "The whole Port of Dover team has been involved in picking this year's good causes and, with more exciting attractions yet to be announced, it should be a fantastic occasion for the whole Dover community – port, town and our chosen beneficiaries all together enjoying the benefits of our fantastic seafront and harbour."
Sue Clark MBE, Chair & Fundraiser for Pegasus Playscheme who is one of the Regatta fundraising beneficiaries said "Pegasus is truly a community charity and we certainly would not be here if it wasn't for things such as this. We are extremely proud to be chosen and this will be a huge benefit, the children will be delighted to hear this news. Thank you very much Port of Dover staff, it is really appreciated". Dover smART Project are delighted that the Port of Dover has chosen them as one of the charities that will benefit from the Regatta in 2019. Laura Graham, charity CEO said "The Port have been instrumental in our success having backed us from day one in many many ways. As an independent local charity we value the support advice and encouragement Dover Harbour Board have always given us. We are thrilled this support will enable us to continue working in our community, enhancing the extraordinary lives of those who live in our beautiful town"
Delighted to be chosen James Salmon, Director of Wetwheels South East said "With 2019 being only our second year of operating and having had such a fantastic first year with near enough 2000 disabled and disadvantaged people joining us on-board for a Wetwheels experience, we are so excited to be one of the very lucky beneficiaries of this year's Port of Dover Community Regatta. Once again, without your support we would not be able to carry on our valuable work……..thanks to you all"
Further details will be announced over the coming weeks.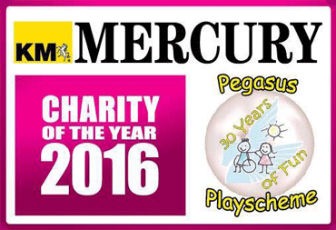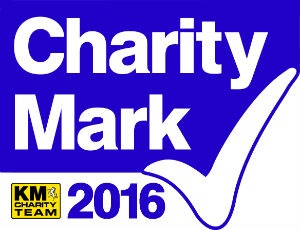 Pegasus Playscheme provides Good Quality support and services for children with a variety of severe and complex disabilities. We operate a 3 week Summer Playscheme, offering activities for children with disabilities and severe learning difficulties. Each child is supported by a local able-bodied teenager.
Registered Charity no. 299301