Child/Young Adult Application
To view a sample of activities please click below
It is our intention to ensure that your child is fully involved and enjoys the whole experience of the scheme. To ensure that your child is safe and has someone who they can go to in the coming weeks, each child is allocated to a specific leader, whose responsibility it is to ensure your child is safe, happy and not afraid to fully engage in the scheme.
The groups are supported by a number of leaders and volunteers, who have lots of experience with working with young children and young adults and whose aim it is, to make your child's summer one to remember. The staff /volunteers change yearly so it is vital that you supply us with as many details as possible to ensure the staff knows as much about your child to ensure their Health & Wellbeing.
Incomplete forms will be returned and may jeopardise your child's place on the scheme as we do operate a first come first served basis.
Everyday your child will come home with a home contact book, which lets you know what your child has done and what they will be doing the next day.
For any of you that are new to the scheme, at the end of the summer, your child will also receive a photographic memento of your child over the summer scheme. We hope that you and your child are happy at every point along the way and should you wish to discuss any concerns you may have please feel free to contact me.
Due to the huge success of our unique scheme, may I suggest that you complete and return all of the relevant forms, as soon as possible but by June 30th at the latest.
Return them to the address at the top of this letter or by email.
Places will be offered on a first come first served basis.
If you are waiting for a doctor to sign the consent form for medication administered on the scheme, then please send all other forms and forward the medication form on to me when completed.
This year's Playscheme will be running for 15 days from Astor College, Astor Avenue, Dover.

The dates are as follows:
Monday 24th July – Friday 11th August inclusive
Daily rate for each child is £40 per day
First Day will be £20 and will run 12:30-3:30
The last day will run 9:30-1:00
Following Social Service guidelines and inline with other day care
providers
FULL PAYMENT
MUST be made before the Monday 3 rd July
All places will be offered on a non-refundable basis once the forms have been processed and your place is confirmed you will agree to: "At this time parents, carers and guardians know of no reason why their child cannot attend Pegasus"
This ensures we have a full compliment of children each and every day and do not run with empty seats.
Bank transfer details
Pegasus bank details
Name: Pegasus Play scheme
Sort code: 30 93 34
Account number : 02005979
Please use childs name as ref so we can tally up payments Cheques sent with the application forms are made payable to Pegasus Playscheme and posted to the above address.
If you have any queries then please contact me on the above number or email.
Kind regards
Sarah Slingsby
Following Social Service guidelines and in line with other daycare providers
FULL PAYMENT MUST be paid before Monday 3rd July 2023
All places will be offered on a non-refundable basis once the forms have been processed.
All parents are asked to confirm that:
"At this time parents, carers, and guardians know of no reason why their child cannot attend Pegasus"
Please understand that we do not want to waste precious space on the scheme.
Cheques sent with the forms should be made payable to "Pegasus Playscheme"
If you have any queries please contact Sarah slingerssarah@gmail.com
Criteria for all Children / Young Adults attending Pegasus Playscheme
The children should have severe learning difficulties not confined to physical disabilities. Children with severe behavioural problems cannot be accepted.
The children should live in the Dover/Deal or surrounding area.
Any child must have reached their 8th birthday prior to the commencement of the scheme and must also not have reached their 22nd birthday prior to the completion of the scheme. (At the discretion of the committee)
The children should attend a specialist school, life skills course at least three days a week or attend a mainstream school (1-1 support). They should have an EHC plan or be in receipt of high needs funding (IPP will need to be provided)
The children should NOT require more than ONE TO ONE supervision.
It is the parent's responsibility to transport the children to and from the venue.
Each child will be individually assessed for their care needs. If it is considered that these needs cannot be met safely within the scheme, the child will not be eligible.
Children in a wheelchair must be able to be assisted by a single staff member on and off the bus. They must be able to weight bear. Both the staff and the child's safety must be paramount at all times.
Pegasus will take full responsibility for the children during the hours of the scheme. These times must be strictly adhered to.
All children new to the scheme will be accepted on a 3-day trial to assess their needs and that they fit the eligibility of the scheme.
Please ensure your child is signed in and out each day and collected promptly
Please ensure Pegasus have CORRECT emergency contact details
Exceptional circumstances and conditions will be dealt with at the discretion of the officers and committee of Pegasus.
Any problems arising from the above criteria should be raised with the Pegasus committee who will then explain the reasons for setting these criteria.
Staffing
Each group will consist of a suitably qualified/trained and CRB checked Group leader, two Assistant leaders, and each child/young adult will have 1:1 support from a teenage volunteer buddy.
Lunch
Please ensure your child has a packed lunch every day unless stated in their home contact books or on the first day lunch will be provided. If your child cannot eat a particular food type please supply a packed lunch.
Summer Ball
Tickets will be sold for the Summer Ball during the scheme. A responsible carer MUST accompany ALL Children and Young adults. Pegasus committee, staff, or volunteers are not responsible for your child after 1pm on Friday 11th August
Behaviour Management Policy
Pegasus Playscheme believes that children and adults thrive in an ordered environment in which everyone knows what is expected of them. They are free to develop their play and social skills without fear of being hurt or hindered by anyone else.
In order to achieve this:
All staff will try to provide a positive model for children with regard to friendliness, care and courtesy.
Playscheme staff will praise and endorse desirable behaviour such as kindness and willingness to share.
When children behave in unacceptable ways:
Physical punishment, such as smacking or shaking, will be neither used nor threatened.
Children will never be sent out of the room by themselves.
Where appropriate, a period of 'time out' may be used with a staff member.
If it is deemed that a child has seriously misbehaved, the unacceptability of the behaviour and attitudes will be made clear immediately, but by means of explanations, rather than personal blame.
In the case of misbehaviour, it will always be made clear to the child or children in question, that it is the behaviour and not the child, which is unwelcome.
Adults will not raise their voices in a threatening way.
Playscheme staff will make themselves aware of, and respect, a range of cultural expectations regarding interactions between people.
Any behaviour problems will be handled in a developmentally appropriate fashion, respecting individual children's level of understanding and maturity.
Recurring problems will be tackled by the Playscheme partnership with the child's parents/carers.
Staff will be aware that some kinds of behaviour may arise from a child's special needs.
Staff will make sure that all volunteers are made aware of the contents of this policy.
Download a Sample of Activities we participate in.
This policy was adopted at a meeting of the Committee held in March 2023. 
Signed on behalf of Pegasus Playscheme: Updated January 2023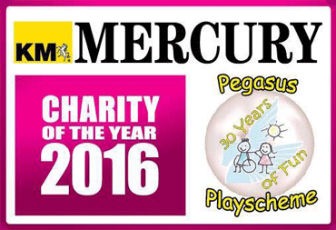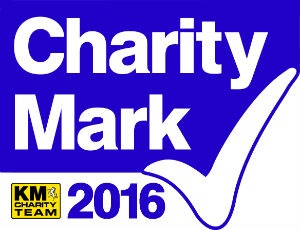 Pegasus Playscheme provides Good Quality support and services for children with a variety of severe and complex disabilities. We operate a 3 week Summer Playscheme, offering activities for children with disabilities and severe learning difficulties. Each child is supported by a local able-bodied teenager.
Registered Charity no. 299301