"Every Child Matters"
Pegasus provides places for over 45 children each day, we place them into age-appropriate groups.
Pegasus offers a safe environment for children, some of whom have a rare and complex disability, enabling them to enjoy a fun-packed summer playscheme. We promote independence allowing the children themselves to make the choices of which activities they would like to take part in through discussion at our Youth Forum meetings and feedback after the scheme. Whilst also providing 50 plus teenagers with the opportunity to enrich their lives, building skills and encouraging voluntary work, shaping their future. We actively promote community acceptance of disabled children as being equal members of the area in which they live. Pegasus run a traditional scheme to 21st Century guidelines and in 2017 we celebrated 31 years of safe fun, inclusion and a scheme like no other.
We operate to Ofsted registration guidelines. We had a full Ofsted inspection in August 2009 receiving "Good" a copy of which can be viewed on the Ofsted website. Pegasus has a full complement of up-to-date Policies including Child Protection and Vulnerable Young Adults.
Pegasus Playscheme hiring 4 mini-buses to ensure all children participate in leisure activities.
The types of activities Pegasus organise are:
Sailing
Sea Safari
Pony Trekking
Swimming
The Cinema
Horse Riding
Canoeing
and we also visit the local zoo, farms etc, on a rota.
We use sport and exercise to strengthen communities and provide opportunities for people who are excluded or disadvantaged through low income, rural or social isolation, age, disability, race, sexuality or gender to tackle the exclusion and isolation experienced by some of the poorest and most disadvantaged communities. All volunteers and committees are subjected to Full Enhanced CRB checks.
THIS SITE IS THE PROPERTY OF PEGASUS PLAYSCHEME AND AS SUCH ALL PHOTOGRAPHS CONSIDERED PRIVATE
And therefore should not be copied.
Thank you to all of the Brilliant, Children, Volunteers, Staff and a Dedicated Committee for Making Pegasus What it is Today.
Why Not Follow us on facebook:
https://www.facebook.com/pegasusplayscheme/
twitter @suepegasus 
Pegasus Playscheme a scheme like no other
PROUD TO BE DIFFERENT
A Small Charity Doing BIG Things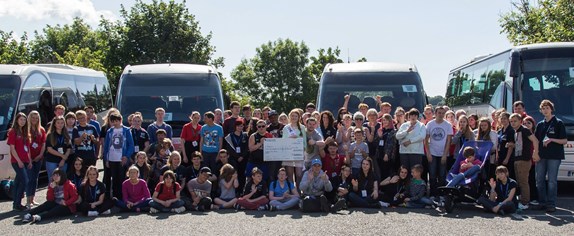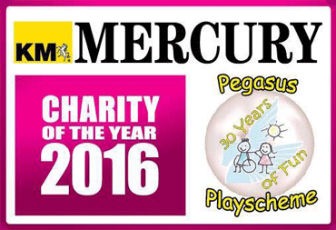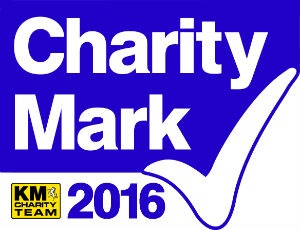 Pegasus Playscheme provides Good Quality support and services for children with a variety of severe and complex disabilities. We operate a 3 week Summer Playscheme, offering activities for children with disabilities and severe learning difficulties. Each child is supported by a local able-bodied teenager.
Registered Charity no. 299301